---
The gardeners path
Green -fingered all he life, Poppy only became a professional at age 30 when she took a job at Regents Park. Here she absorbed all the facets of this ancient and venerable craft . She was sent to Eltham Palace to complete her training and passed her RHS City and Guilds 1 2 and 3 with distinction.
Since then she has planned, created , restored and maintained literally hundreds of gardens – mainly in London.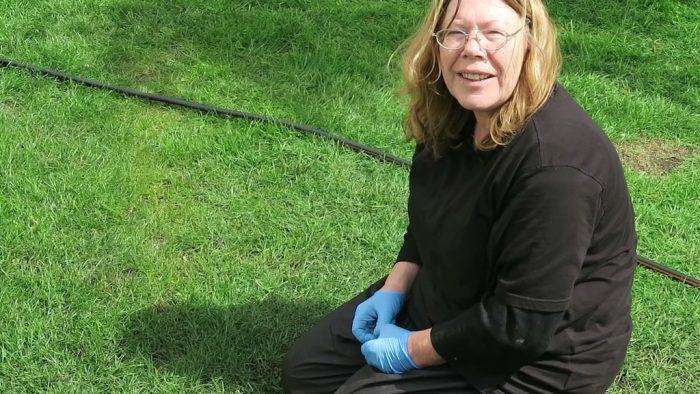 'gardening is "just a matter of doing the right thing at the right time '
CV
2008-2000 Manager, Green Spirit Gardens in Highgate London. . Garden Management, design and consultancy.
1997-2008 Manager, Positive Earth Ltd Garden design Installation and maintenancece
1991-1997 Manager, LVM Gardens Garden design Installation and maintenancece
1992-Contributor to RHS Dictionary (Specialism: Amaryllidaceae)
1986–1991 Queen Mary's Rose Garden, Royal Parks
1972-1998 Studied Sati (Buddhism) under John Garrie Roshi whilst learning about self sufficiency and alternative lifestyles.
Prevopis other work: Piano Teacher .
Interests: Geomancy, Hedge Witchery, Music, Medieval history and Animal Welfare.
"In whatever I do I like to combine intuition, aesthetics and practical skills."
---
Note: Gerry Feeny is the co-founder and director of Green Spirit gardens. He concentrates on structures, lighting and irrigation